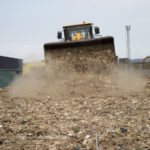 FPP approved for wood recycling facility relies on PREVENTiT
8th May, 2018
A Fire Protection Plan approved by the EA for a wood recycling facility relies on PREVENTiT's monitoring system for material stockpiles.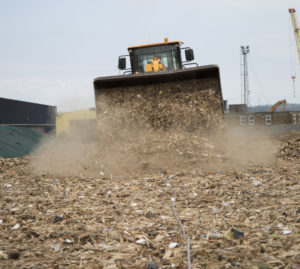 PREVENTiT, the new core temperature monitoring system for material stockpiles, has played a key role in Countrystyle gaining Environment Agency approval for the Fire Prevention Plan at its wood recycling facility in Kent.
Countrystyle Recycling's facility at Ridham Docks sorts and processes 150,000 tonnes of mixed wood per annum, producing a range of shredded wood products for the panel board and energy markets. To cope with seasonal demand from the energy market, material may be stored in stockpiles for several weeks over the summer months.
New guidance for Fire Prevention Plans issued by the Environment Agency requires adequate monitoring of wastes to minimise the likelihood of self combustion. To meet this requirement, Countrystyle has adopted the PREVENTiT temperature monitoring system for material stockpiles stored for an extended period. PREVENTiT's multiple sensors are distributed through the core of the stockpile and track temperatures throughout the pile.
The company has configured the system to have a two-tier alert process for extra safety and transparency. At a median level, an alert is sent automatically to site operators and prompts the introduction of additional monitoring. If temperatures continue to rise, a second alert is activated and received by senior management, as well as Kent Fire and Rescue and the Environment Agency. This second alert triggers action at the site to rotate or dismantle the stockpile.
It is not compulsory for the alert to be sent outside the organisation, but in configuring the system in this way, Countrystyle underlines its commitment to safety and transparency.
Stuart Butler-Gallie, Director of Legal and Admin at Countrystyle, who oversees compliance at the group said: "I am delighted that Countrystyle is leading the way in adopting systems and processes which readily meet the new Environment Agency requirements. I consider PREVENTiT to have been one of the factors which helped to ensure that our FPP was passed, clearing the way for a permit to be issued covering the entirety of the site."
George Longmuir, Managing Director at Freeland Scientific which developed PREVENTiT, said: "We expect PREVENTiT will become the standard solution adopted across the industry. It's low-cost, easy to use and, unlike anything else on the market, is able to monitor temperatures deep within the core of the stockpile."