1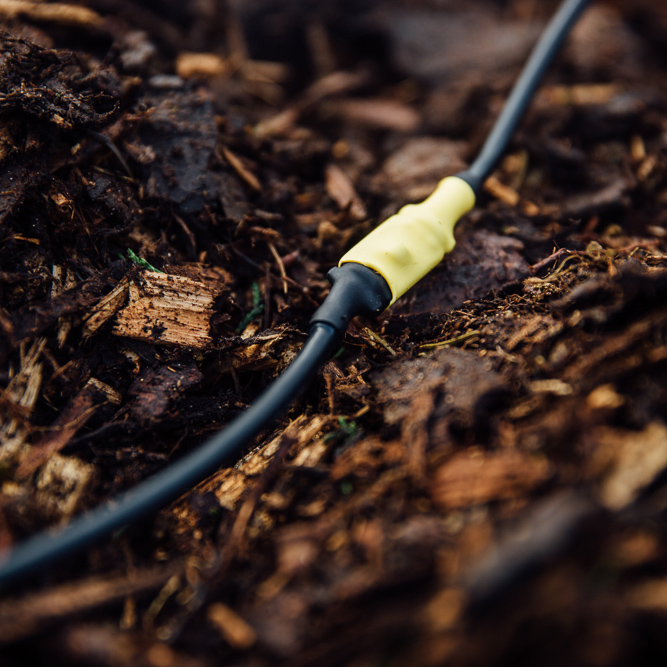 An initial site survey is carried out to determine the optimum monitoring and network configuration. The disposable sensor cable is ideal for wood piles. It is laid across the material at various stages as the pile grows in height.
2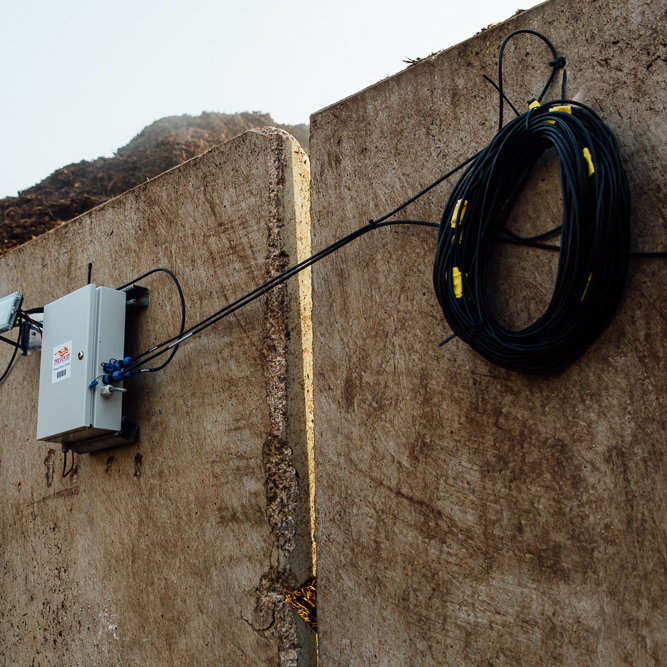 The cable connects to the monitoring unit which can be mounted directly to block walls, or supplied on frames. The entire system is battery operated. The wireless network can transmit data up to 2km away.
3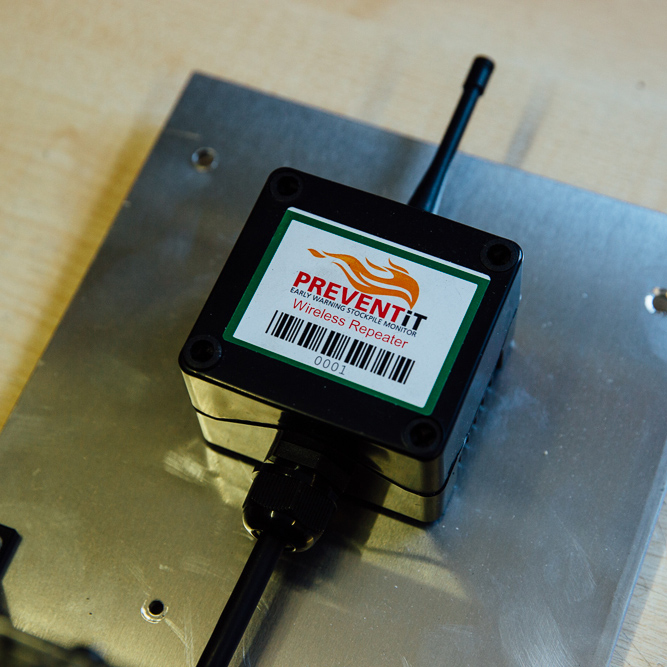 The unit wirelessly transmits real-time temperature information from every sensor point to a PC. Wireless repeater units can be added as needed to transmit signals from all areas of the site back to the site PC.
4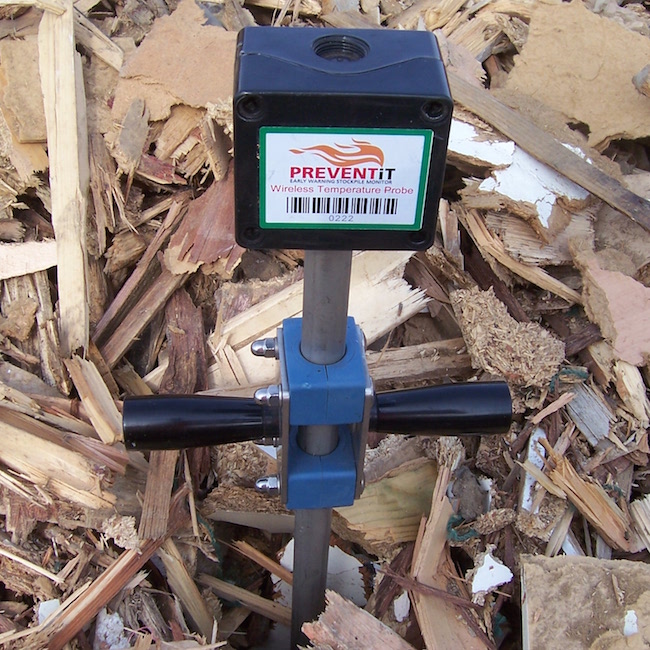 For other types of waste, including at transfer stations and for organic recycling, wireless probes are used. These are inserted or screwed into the waste piles and transmit the information wirelessly to the site PC.
5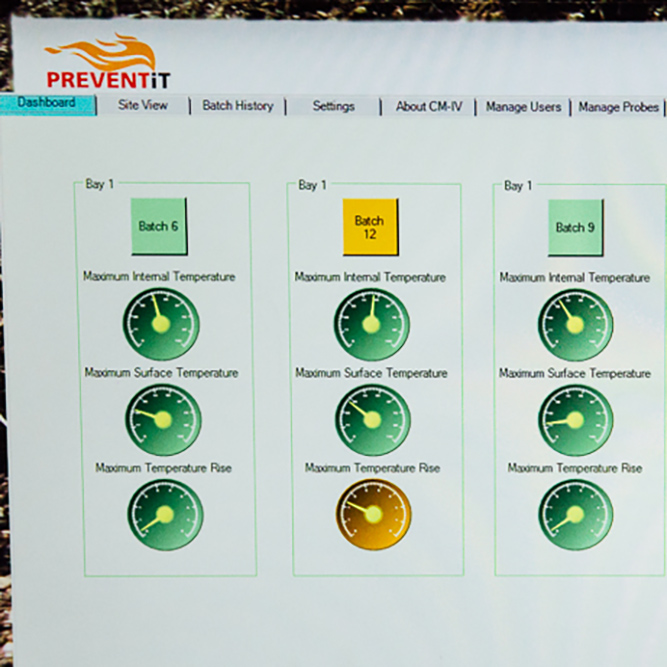 When any area of the pile approaches dangerous heats, alert messages are sent via text message and email. Specific alert parameters are set up for each site to suit the product and operation. These can be integrated into your Fire Prevention Plan.
6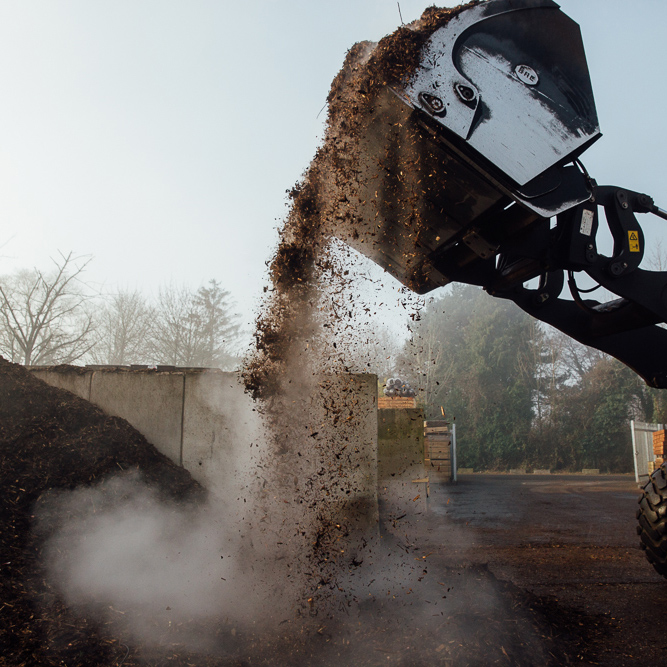 With this information, you know exactly when to rotate or move the stock to prevent risk of fire. In addition to viewing the string or probe data, the software also includes a fully traceable batch management system which can be used to keep track of product flow through your site.