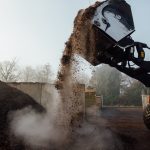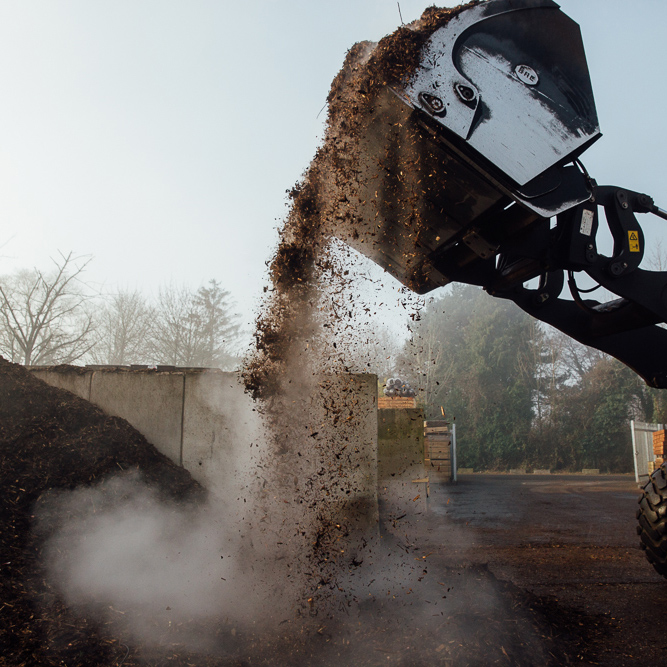 At last! Solution launched to prevent fires in material stockpiles
1st May, 2017
Fire at waste and recycling sites is a huge problem for the industry and has prompted the Environment Agency to issue tough new requirements for site operators. A new solution has been launched which monitors rising temperatures in stockpiles so operators can act before material ignites.
PREVENTiT is a new, easy-to-use, low-cost fire prevention solution for the waste and recycling industry.
On average, a fire breaks out at a UK waste management site almost every day of the year. It's not usually arson or human error that causes the fire. The most common cause is spontaneous combustion. Heat generated within the stockpile builds up and ignites.
The problem faced by site operators is that they simply don't know what is happening within their stockpiles and where the danger areas are. Until now.
For the past 12 months, a research and development project led by inventor Dr Eric Crouch has been under way at a major biomass recycling site to investigate the problem and create a solution. The result is PREVENTiT, a new easy-to-use fire prevention solution designed for the waste and recycling industry.
PREVENTiT consists of a disposable sensor cable which is laid across material at various stages as the pile grows in height. The sensors in the cable monitor temperatures in the stockpile and real-time information is then transmitted wirelessly from the monitoring unit to a PC. When any area of the pile approaches dangerous temperatures, the alarm activates so operators know exactly when to rotate or move stock to prevent the risk of fire.
"The challenge in developing a solution lay in identifying where and when a fire is about to start. Because spontaneous combustion happens randomly within the stockpile, by the time you detect smoke externally, it is often already too late," explained Dr Crouch. "That's why the sensor cable was developed. It is laid throughout the stockpile to provide temperature information at numerous locations. Probes simply can't provide enough detail and are difficult to insert deep into the piles."
PREVENTiT was launched to coincide with the Fire Prevention and Control in the Waste and Recycling Industry conference held on 9 November in London. It comes at a critical time for the industry which is facing stringent new requirements from the Environment Agency in relation to fire prevention among operators who store combustible waste. Most importantly the new guidance requires site operators to reduce the chance of a fire happening.
"Until now, site operators simply didn't know whether and when a fire was likely to break out in a stockpile. With PREVENTiT, they have the information they need to respond before a fire starts," said Dr Crouch. "It's a simple low-cost solution for fire prevention within the waste and recycling industry."
For more information about PREVENTiT, call 01322 667076 or email info@preventit.co.