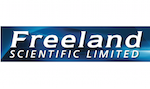 New owner announced
24th May, 2017
PREVENTiT and CompostManager, monitoring solutions for the recycling and organics industries, are now wholly owned by Freeland Scientific Limited.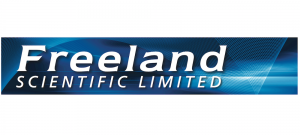 CompostManager measures variables such as temperature, moisture, oxygen and carbon dioxide within composting piles. The information enables site productivity to be improved and reduces odour problems. It is a key tool for meeting legislative and environmental requirements and adopting Best Available Techniques (BAT) and odour management plans.
PREVENTiT is a low-cost fire prevention solution for the waste and recycling industry and enables operators to comply with the Environment Agency's new Fire Prevention Plan requirements and the Waste Industry Safety and Health (WISH) guidance. PreventIt monitors temperatures in material stockpiles and activates an alarm if they rise too high, allowing the operator to take action to avert a fire.
Freeland Scientific is a new division of Freeland UK, one of the original partners behind the products. "The new streamlined ownership enables faster decision making and a commitment to development so we continue to offer the best available solutions to site operators," managing director, George Longmuir, explained.
Dr Eric Crouch continues to manage technical support and development of the products.
Sales and administration of CompostManager and PreventIt have been consolidated at Freeland's head office in Hextable, Kent. Manufacturing and development activities have moved to a new site in Robertsbridge, East Sussex.
The telephone number for all enquiries is 01322 667076, or visit www.freelandscientific.com.